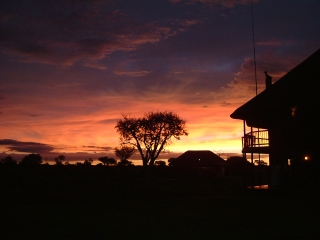 Kirabo Safaris is owned by the Wentzel Family from South Africa. With Victor and Marina as Parents, they keep an eye on the kids to make the family proud.
Jaco Wentzel is the manager of Kirabo. Together with his wife, Yvonne, who is charge of the day to day running of the lodge, they will coordinate and finalize your hunting trip to South Africa. Both of them are registered Professional Hunters, and their love for hunting and the African wildlife will ensure that you will have a trip of a lifetime. And as they say, once you've been in Africa, all you can think about is how quickly you can be back in Africa.
Sonika Joubert (Sister of Jaco) is our admin manager. She is in charge of getting all your paper work ready for your Safari to Kirabo. This includes your contract with Kirabo, and putting you in contact with Rifle Permits for your application for the importation of your firearms into South Afirca.
The word Kirabo means Gift from God, and we see Kirabo as just that. Our Family will assist right from the word start of planning your trip, right through to the end of your safari, making sure you receive your trophies back to the country of your choice, work as a team to make your trip to South Africa as memorable and enjoyable as possible.
Kirabo Game Lodge is located in the Limpopo Province, in the northern part of South Africa. The lodge is 360 kilometers (224 Miles) northwest of Johannesburg. The GPS coordinates are 27E, 24S. Kirabo is in the heart of the Bushveld of South Africa.