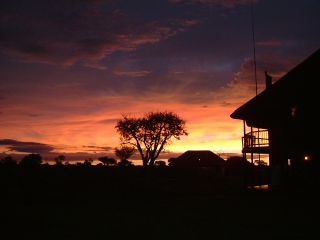 Kirabo Safaris is owned by the Wentzel family from South Africa. As parents, Victor and Marina Wentzel, living in the town of Thabazimbi, will see to it that everything will be in order for your arrival at the lodge, and that your stay will be enjoyable.
Jaco Wentzel is the manager of Kirabo. He will coordinate and finalize your hunting trip to South Africa. He is a registered PH, and his love for hunting and the African wildlife, will ensure that you will have a trip of a lifetime. And as they say, once you've been in Africa, all you can think about is how quickly you can be back in Africa.
Sonika Joubert (Sister of Jaco) is our admin and correspondence manager. From your first enquiry on the website, or after Jaco has met you at a show in the USA, all correspondence will be through Sonika. She will answer any questions you might have, and get all the paperwork started for your trip to Kirabo.
The word Kirabo means Gift from God, and we see Kirabo as just that. Our family will, from your planning of your trip, right through to the end of your safari work as a team to make your trip to us as memorable and enjoyable as possible.