The Marakele National Park is an hour and 15 minutes drive from the Lodge. Included in the trip is the following:
• All travelling expenses
• Entrance fees to the park
• Picnic on top of the mountain
• Drinks
Duration of excursion: 4 – 6 hours
Total of excursion, including travelling: 6,5 – 8,5 hours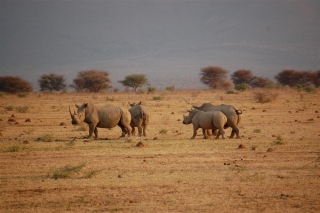 The Marakele National Park in the heart of the Waterberg Mountains, as its Tswana name suggests, has become a 'place of sanctuary' for an impressive variety of wildlife due to its location in the transitional zone between the dry western and moister eastern regions of South Africa. Contrasting majestic mountain landscapes, grass-clad hills and deep valleys characterize the park. A narrow tar road takes visitors up to the top of the Waterberg massif. Views and scenery are spectacular. One is also in the proximity of the vulture colony and these large birds will soar past at close quarters.